What is a Church?
In 2006 a church in rural Iowa closed the doors on their building after 125 years of services on the Iowa prairie. Then they hoisted the historic building onto the back of a massive truck and moved it to a museum. The move was captured, and the mammoth feat celebrated in odd chorus, by the British National Geographic television show, Monster Moves.

Many people would say the difference between Christians and non-Christians is that Christians "go to church". But what is "church"? Is a church a building people go to? A sacred structure like the temples of old? Some walled creation to be praised and protected like the church in Iowa in the video above?
Or is it something else? First and foremost "church" is people. There is a popular finger rhyme, "here's the church, and here's the steeple." Watch this new twist on the old rhyme.
In this interactive blog we will see how Life's Most Reliable Guide, the Bible, defines "church." Understanding what is church, we will also come to understand how believers in Jesus worship, and what believers do when they gather to worship.
By dedicating yourself to understanding these things you will be able to become a participant in your new spiritual family, the church.
Definition of Church
Put simply, a church is a group of people who together live for Jesus. A church is a group of people who have answered the call of God to "come out of" their old lives and live together as followers of Jesus Christ. Many parts as one "body," the "Church" is not a place, it is a people. Church is a spiritual family.
A "Called Out" Group of People
The English word "church" is translated from the Greek word "ekklesia" which is defined as those who are "called out." More accurately "ekklesia" can be translated as "an assembly that is called out."
Peter wrote in 1 Peter 2:9,[1] "But you are a chosen people, a royal priesthood, a holy nation, God's special possession, that you may declare the praises of him who ___________ ___________ ____________ of darkness into his wonderful light."
A "Body" of People
Paul wrote in Romans 12:3-8,[2] "For just as each of us has one _________ with many members, and these members do not all have the same function, 5 so in Christ we, though _________, form one ___________, and each member belongs to all the others."
1 Corinthians 12:12-14[3] says, "Just as a body, though one, has many parts, but all its many parts form one ________, so it is with Christ. 13 For we were all baptized by one Spirit so as to form one _________—whether Jews or Gentiles, slave or free—and we were all given the one Spirit to drink. 14 Even so the _____________ is not made up of one part but of ___________." Then in 1 Corinthians 12:18[4] it says, "Now you are the ___________ of _________, and each one of you is a part of it."
How Many "Churches" Did Jesus Build?
1 Corinthians 12:20[5] says, "As it is, there are many parts, but _________ body."
Jesus established one church. The body of believers who believe that Jesus is the Messiah, the Son of the living God.
In Matthew 16:16-18[6] Jesus says, "On this rock I will build my _____________." Jesus tells Peter that he will build his church on the rock of the revelation that jesus is the Messiah, the Son of the living God. "Simon Peter answered, "You are the _______________, the Son of the living God." Jesus replied, "Blessed are you, Simon son of Jonah, for this was not revealed to you by flesh and blood, but by my Father in heaven."
Followers of Jesus are Priests
As a follower of Jesus you are a Priest of God.
In 1 Peter 2:4-10,[7] the writer says in verses 5 and 9,"You also, like living stones, are being built into a spiritual house to be a _________ _____________, offering spiritual sacrifices acceptable to God through Jesus Christ." "But you are a chosen people, a __________ ____________, a holy nation, God's special possession, that you may declare the praises of him who called you out of darkness into his wonderful light."
Verse 5[8] shows that as a priest you are to be "Offering _________ ____________ acceptable to God through Jesus Christ."
In Roman 12:1-2[9] we learn what kind of sacrifices God expects: "Therefore, I urge you, brothers and sisters, in view of God's mercy, to offer __________ ___________ as a living sacrifice, holy and pleasing to God—this is your true and proper worship." Hebrews 13:15-16[10] says, "Through Jesus, therefore, let us continually offer to God a sacrifice of _________."
God expects his followers to offer our physical lives as "living" sacrifices to him. This means we must live for Christ as his disciples, obedient to serve others in the way God desires, and obedient to serve God by how we live and how we worship.
Christians Worship Together
The body of believers that are the church that Christ founded here on earth are a spiritual family. We grow together as a family when our lives are joined together not just during a weekly "service" but in every aspect. The late singer/song writer Keith Green not only wrote and sung about this, he lived it in every way. Just before he and some of his young children were killed in a plane crash someone recorded Keith in concert talking about a song he wrote, "To Obey is Better Than Sacrifice."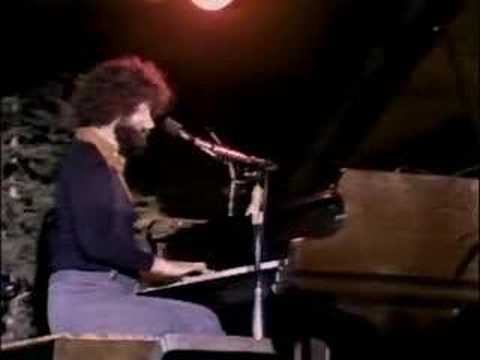 Acts 2:42-47 shows how the first Christians lived and worshipped: "42 They devoted themselves to the apostles' teaching and to fellowship, to the breaking of bread and to prayer. 43 Everyone was filled with awe at the many wonders and signs performed by the apostles. 44 All the believers were together and had everything in common. 45 They sold property and possessions to give to anyone who had need. 46 Every day they continued to meet together in the temple courts. They broke bread in their homes and ate together with glad and sincere hearts, 47 praising God and enjoying the favor of all the people. And the Lord added to their number daily those who were being saved."
The Lord's Supper
Participation in the communion of the Lord's Supper is a part of the life of a follower of Christ. When we "break bread" together we are remembering what Christ did for us as a body, that he gave his body up for us so that by his blood our sins can be forgiven. The act of the Lord's Supper is an act of remembering Christ's death in anticipation for Christ's return.
We learn in Acts 20:7[11] that the first Christians came together "On the first day of the week" "to break bread."
Paul said in 1 Corinthians 11:26:[12], "For whenever you eat this bread and drink this cup, you ____________ the Lord's death until he comes."
In 1 Corinthians 11:17-26,[13] What do you learn about celebrating the Lord's Supper? What are some ways Paul said are improper?___________________[14] What ways are proper?[15] _____________
Singing and Praising
Singing and praising has always been a part of God's interaction with his people. From the earliest of times believers in God worshipped together by singing and praising God. Here is a brief outline of the history of worship music from the earliest days of the Bible to modern times. In the days of King David Hebrews worshipped God with singing and dancing. Here is a modern Hebrew band praising God. Here is what worship sounded like in Medieval Europe. Here is a student chorus praising God at a spring concert at Johns Hopkins University.
In Ephesians 5:19-20,[16] what does Paul tell Christians they are to do? _________________ In Psalms 68:4-6[17] we see how to sing our praises.
Praying
Paul says in 1 Timothy 2:8,[18] "Therefore I want the men everywhere to __________,"
Praying means communicating with God on a continual basis. Praying involves us worshipping God and acknowledging God's authority in our lives. Prayer also involves requests. Jonah prayed when he was in the belly of the great fish and God heard his prayer and freed him. Jonah 2:7-10.[19]
Praying requires we make a plan to set aside time. Look it this example from Jesus' life in Mark 1:35-37.[20] What did Jesus do in order to pray? ___________________[21]
Ask yourself, what is my plan for developing a personal prayer life? ____________________ How will I set aside time alone to be with God?
Stewardship
Stewardship is how we manage our time, talents and finances. Like being a part of any family, members of the body of Christ look after one another and the world around us. One way we do this is by being faithful stewards of what God gives us–time, skills, and our resources.
Jesus taught about faithfulness with our time, skills, and finances in many of his parables. Consider the parable of the "bags of gold" in Matthew 25:14-30.[22] How many servants received bags of gold? ______________________[23] What do the bags of gold represent? _____________________________[24] Why did the man with five bags receive the additional five bags?___________________________[25]
How Do You Choose The Right Church?
Choose a church that recognizes Jesus Christ as the Way, Truth, Life, Savior, and Lord. This is the criteria given by Jesus in Joh 14:6.[26]
Just before his death, Keith Green was recorded at a concert where he talked about what kind of church a believer should seek to be a part of.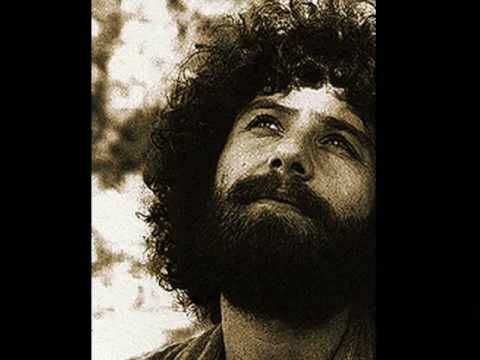 The bottom line: Find a group of people who are in love with Jesus and whose mission is to seek and save the lost.
Do Something!
List one valuable insight you have gained from each of these sections.
The Definition of the Church____________________________
The Nature of Our Worship____________________________
What Worshipping Together Involves____________________
How to Recognize an Authentic Church_________________
My spiritual goal based on this lesson is:_______________
[[13″17 In the following directives I have no praise for you, for your meetings do more harm than good.
18 In the first place, I hear that when you come together as a church, there are divisions among you, and to some extent I believe it. 19 No doubt there have to be differences among you to show which of you have God's approval. 20 So then, when you come together, it is not the Lord's Supper you eat, 21 for when you are eating, some of you go ahead with your own private suppers. As a result, one person remains hungry and another gets drunk. 22 Don't you have homes to eat and drink in? Or do you despise the church of God by humiliating those who have nothing? What shall I say to you? Shall I praise you? Certainly not in this matter!
23 For I received from the Lord what I also passed on to you: The Lord Jesus, on the night he was betrayed, took bread, 24 and when he had given thanks, he broke it and said, "This is my body, which is for you; do this in remembrance of me." 25 In the same way, after supper he took the cup, saying, "This cup is the new covenant in my blood; do this, whenever you drink it, in remembrance of me." 26 For whenever you eat this bread and drink this cup, you proclaim the Lord's death until he comes."[[13]]
Footnotes
(↵ returns to text)