Knowing About God and Knowing God are Different
In John 17:3[1] it says, "Now this is eternal life: that they ____________ you, the only true God, and Jesus Christ, whom you have sent."
Do you know God? Most of us are unaware of the difference between knowing information about God and actually "knowing" God. On the website My God Encounter people tell how they went from knowing information about God to intimately knowing God. Here is Jackie's story, the girl who went from "sexin, druggin, and clubbin" to an intimate life with God. Here is Alton's story.
It isn't enough to know about God. It isn't even enough to believe in God and to believe the Bible is true. In James 2:19 it says, "You believe that there is one God. Good! Even the demons believe that—and shudder."
Knowing God involves the same actions as knowing an earthly friend. You must spend time together, talk, and listen. When we come to intimately know God the evidence will be our changed lives.
In this interactive blog we will look at: What Do You Know About God? What Does the Bible Teach Us About Knowing God? What Can I Do to Deepen My Relationship with God?
What Do You Know About God?
A reporter asked people in San Diego, What is God Like? What do you think God is like? Describe your mental image of God ___________________________.
Here is what a group of children have to say about what God looks like.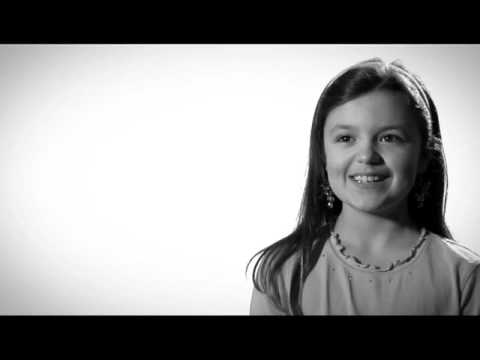 What do the following Scriptures tell us about God?
God is ____________. Luke 6:35[2]
God does not show _____________. Acts 10:34-35[3]
God is a God of _______________. Romans 15:5[4]
God is a God of __________ and ___________. John 1:14[5]
God is ____________ and is a God of ____________. 2 Corinthians 3:17[6]
It is impossible for God to ________________. Hebrews 6:18[7]
God is ______________. 1 John 1:5[8]
God is _______________. 1 John 4:7-8[9]
God was in the ________________. Genesis 1:1[10]
God is the _____________ and the _____________. Revelation 22:13[11]
J.I. Packer, author of the best selling book Knowing God, asked whether it is worth a person's time and effort to seek to "know God."
"A fair question!" Packer writes, "As it would be cruel to an Amazonian tribesman to fly him to London, put him down without explanation in Trafalgar Square and leave him, as one who knew nothing of English or England, to fend for himself, so we are cruel to ourselves if we try to live in this world without knowing about the God whose world it is and who runs it.
"The world becomes a strange, mad, painful place, and life in it a disappointing and unpleasant business, for those who do not know about God. Disregard the study of God, and you sentence yourself to stumble and blunder through life blindfold, as it were, with no sense of direction and no understanding of what surrounds you. This way you can waste your life and lose your soul."[12]
Getting to Know God with Life's Most Reliable Guide
What does Life's Most Reliable Guide, the Bible, tell us about God?
God is personal
Genesis 1:27[13] says we are created in God's own _________________. Think about something you have made in your life. Maybe something you built in school when you were a child. Maybe you made a clay pot or drew a picture for one of your parents. Imagine how proud you were of your creation because it was your personal expression. It was made to resemble your personal values. When the Bible says God created man "in his own image" it is like this and even more personal. The Bible says in 1 Peter 1:12[14] that even the angels in heaven long to know the intimate life we have as humans in Knowing God.
In Psalms 139:13-18,[15] we learn that God looked at me in my mother's ______________ before I was born. Matthew 10:30[16] says even the ____________ on my head are ________________.
Matthew 6:8[17] says God knows what I _________________ before I ask Him.
In Exodus 33:11[18] it says that God would speak to Moses face to face like a ________________. James 2:23[19] says Abraham was called God's ________________. In John 15:15[20] Jesus said he does not call his followers servants but instead he calls them _________________.
God reveals himself to us in the person of Jesus
In 1965 the memory of President Kennedy's murder was a cloud over a nation and a whole world that seemed to be descending into a great darkness. War was erupting around the planet in China, India, Pakistan, and South Africa. Governments were collapsing. The Soviet Union was rising. The United States entered the war in Vietnam. In the U.S. civil rights protests turned deadly. Martin Luther King Jr. emerged. Malcolm X was murdered. The nation divided and mass protests formed. Los Angeles burned in the Watts Riots. News headlines carried stories of grisly serial murders in Australia, England, and the United States. And President Johnson, leader of the free world, was forced to declare War on Poverty at home in the U.S. It seemed the nation was broken.
Then on December 9, 1965 a low budget television Christmas special with even lower expectations aired on CBS and it seemed an entire nation stopped to take notice. In fact half of all U.S. televisions that night were tuned in to this one special: A Charlie Brown Christmas. The show that has become the most viewed Christmas special in history.
Why was a Charles Shultz animated cartoon able to capture the heart of a hurting nation and why has the roughly produced show endured for almost half a century? The message: Jesus.
A Washington Post writer interviewing Producer-director Lee Mendelson wrote this: "Mr. Schulz insisted on one core purpose: "A Charlie Brown Christmas" had to be about something. Namely, the true meaning of Christmas. Mr. Mendelson and Mr. Melendez asked Mr. Schulz whether he was sure he wanted to include biblical text in the special. The cartoonist's response, Mr. Mendelson recalls: "If we don't do it, who will?" The corporate sponsor never balked at the idea of including New Testament passages. The result — Linus' reading from the Book of Luke about the meaning of the season — became "the most magical two minutes in all of TV animation," Mr. Mendelson says.
God is not just a personal God, but God reveals himself perfectly in the person of Jesus.
In John 3:16-17[21] it says, "For God so _____________ the world that he gave his one and only Son, that whoever __________________ in him shall not perish but have eternal life. For God did not send his Son into the world to condemn the world, but to save the world through him."
In John 14:8-10[22] Jesus tells philip, "Anyone who has seen ________ has seen the ______________."
Hebrews 1:3[23] says, "The Son is the radiance of God's glory and the _________________ of his being."
How is God currently revealing himself to you? ___________________
How Can I Deepen My Relationship with God?
People often ask how they can deepen their relationship with God. The answer is simple: Devote time to God. It is the same as deepening a friendship. Here are the ABCs of friendship:[24] What friends do to help each other.
Devotion deepens my relationship with God
The early believers deepened their relationship with God through their devotion expressed in the 4 spiritual actions listed in Acts 2:42:[25] "They devoted themselves to the apostles' ______________ and to _______________, to the _______________ and to __________________."
In our modern age we tend to "go to church" and yet fail to "be" the church. Devoting ourselves to an environment where there is trusted teaching is important. We all need mentors and guides. "Fellowship" requires more than occupying a seat at church. Fellowship requires a combining of lives. We fellowship when we share meals together, when we work together, and when we carry each other's burdens together. Lastly, being devoted to prayer is more than just acknowledging God. Devotion to prayer means just what it sounds like.
Do Something!
List one valuable insight you have gained from each of these sections.
What Do You Know About God? _________________________________
What Does the Bible Teach Us About Knowing God?______________________________________
What Can I Do to Deepen My Relationship with God?___________________________________
My spiritual goal based on this lesson is:_______________________________________
Footnotes
(↵ returns to text)